Principal Software Engineer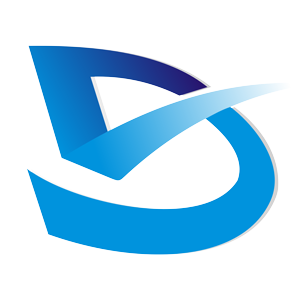 Data Application Lab is a leading AI & Data Science education and technology company that serves talented individuals and leading organizations. Data Application Lab strives to spread data science knowledge and address the shortage of data-savvy talent by offering intensive and immersive programs specifically tailored to meet the trainee's unique needs and area of specialization. We also work closely with our partners and customers to build data-driven applications and provide a spectrum of IT & Big Data integrated solutions. Our main platform and the associated applications are developed and upgraded by our Research & Development team. We ensure the educational content, data projects and solutions always meet the industry standard and follow the latest technology trend.
To further advance the development of the company's software design and applications, Data Application Lab seeks to hire a Principal Software Engineer. The Principal Software Engineer will lead the development of applications and software solutions for our company. The Principal Software Engineer will lead programmers and developers to perform software design development, testing, and modification duties and develop applications and test cases to ensure optimized software application performance. The Principal Software Engineer will analyze/debug issues, give presentations, set goals and guidelines for future program development, and provide mentorship in all functions of this role. The Principal Software Engineer will be the key contributor to our Research & Development team, combining the latest technologies with industry expertise to help our partners and customers capture the true insights from data. The hired individual will be responsible for the following duties:
Participate in all aspects of the software development lifecycle including estimating, technical design, implementation, documentation, testing, deployment, and support of applications developed.
Revise, repair, or expand existing software programs to increase operating efficiency and adapt to new requirements or demands.
Lead the Software Engineer team with strong Data Warehousing skills including data cleanup; ETL; ELT; leveraging DevOps to design, develop, and deliver resilient and secure, multi-channel, high-volume, high-transaction, on/off-premise, cloud-based solutions; and handling scalability issues for the enterprise-level data warehouse.
Perform architecture design, data modeling, and implementation of internal Advanced Data Analytical Solutions based on big data technologies (Hive, Hadoop, Spark, etc.) and Integration Platform as a Service (IPaaS) technologies (Snaplogic, Informatica) in an on-premise or a cloud deployment model to solve large-scale processing problems.
Design the industry-level data solutions projects for the internal education program (Data Application's Lab-University) by communicating with and advising program members to drive projects forward; influencing education program members within an assigned unit; receiving and using performance feedback; and creating and executing plans to capitalize on strengths to improve technology skills.
Minimum Requirements:
Master's degree in computer science, electrical engineering, management information systems, or a closely related field
7 years of work experience in designing, developing and implementing enterprise data solutions, with a minimum of 3 years of experience in leading and managing data architecture teams
5 years of work experience in On-Premise or Cloud integration architecture with ETL Tools such as Informatica PowerCenter and Snaplogic
2 years of work experience in designing, implementing and operationalizing production data solutions using emerging technologies such as Hadoop Ecosystem (MapReduce, Hive, HBase, Spark, Sqoop, Flume, Pig, Kafka, etc.), NoSQL (e.g., Cassandra, MongoDB), or In-Memory Data Technologies
2 years of work experience in data warehousing modernization, data lake, cloud computing;
Proficiency in business processes and models in main system, including AWS, Netezza, Teradata, and Oracle; proficiency in at least one programming language such as C, C++, Java, Python, JavaScript, PHP, and C#.
Telecommute is permitted
This position requires up to 20% domestic and international travel
Note: The years of experience required do not have to be consecutive and may have been accumulated concurrently
Apply to Data Application Lab C/O Shijian Geng, 939 Atlantic Blvd., Suite 208, Monterey Park, CA 91754.
Job Features
| | |
| --- | --- |
| Job Type | Full Time |
| Experience | 7 + Year |