Senior Instructional Designer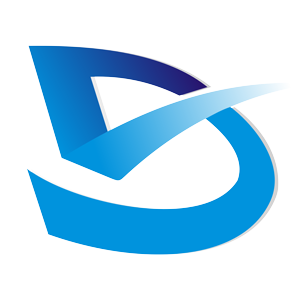 Data Application Lab is an education consulting and engineering consulting firm that provides IT consulting and training, especially in big data, artificial intelligent (AI) and enterprise data application solutions. We offer intensive and immersive project-based, career-oriented learning programs that teach cutting-edge technologies in AI, data science and engineering, database architecture, business intelligence, data processing and computer science. In addition, we offer an all-inclusive career coaching package designed to help technology-focused professionals build a stronger career portfolio, establish effective interpersonal skills, and translate their technical expertise into business value.
Due to our continued business growth and the increased demand for data consulting and training, our company seeks the professional services of a Senior Instructional Designer to design, develop, manage, and evaluate our training curriculum in data science and analytics. The Senior Instructional Designer will also analyze and interpret data to assess the effectiveness of our services and programs. The hired individual will be responsible for the following duties:
Curriculum Design, Development, and Evaluation (60% of the time)
Design and develop the courses, curriculum, and instruction delivery methods for data science and analytics, programming, Python, and other subjects;
Evaluate instructional materials and perform quality assurance of final materials to ensure concepts are properly developed;
Work with instructors to ensure courses are properly structured to train and equip students with data science concepts;
Review and recommend educational materials and recommend teaching techniques and use of different or new technologies;
Design student surveys, evaluate programs, and provide feedback to instructors;
Data Analysis Projects (30% of the time)
Design data analysis projects for student instruction based on collected datasets, establish project parameters, and supervise student progress;
Analyze target student demographics, job tasks, and learner environment to identify educational objectives and appropriate instructional strategies;
Analyze the statistical methods and procedures used to obtain data to ensure validity, applicability, efficiency, and accuracy;
Review data organization and statistical modeling reports prepared using statistical applications (SQL) and spreadsheet applications (Excel);
Other (10% of the time)
Keep up to date with developments in the subject area, teaching resources, and methods to make relevant changes to instructional plans and activities;
Perform ad hoc projects as assigned.
Minimum Requirements:
Bachelor's degree in mathematics, statistics, or a related field;
3 years of experience in data collection, data analysis, and data driven marketing;
Proficiency in SQL, Python, and Microsoft Excel
Apply to Data Application Lab c/o Shijian Geng, 939 S. Atlantic Blvd., Suite 208, Monterey Park, CA 91754.
Job Features
| | |
| --- | --- |
| Job Type | Full Time |
| Experience | 3 Years |