Sr. Educational Counselor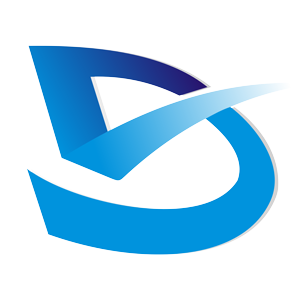 Data Application Lab is a fast-growing data science technology firm that provides educational and consulting services for technology focused enterprises, educational institutions, professionals, and STEM students, especially in big data and enterprise data applications. Our career consulting services provide professionals with end-to-end career coaching to build a stronger career portfolio, establish effective interpersonal skills, and translate technical expertise into business value. Our end-to-end communication training and career coaching program is tailored to help technology focused professionals advance their job-hunting to the next level to land their ideal job.
To meet the ever-increasing demand for data science education and career coaching programs, Data Application Lab has an immediate need for a Sr. Educational Counselor. The Sr. Educational Counselor will help us design and facilitate the development of our career coaching and consulting businesses, which are closely intertwined. The Sr. Educational Counselor will work with our clients, including educational institutions, to assess educational needs, design and develop our data science and analytics and career development courses for students aspiring to work in data and business intelligence. The Sr. Educational Counselor will also monitor and evaluate student performance in our career development program to ensure our programs are effective and meet our clients' needs.
Specifically, the Sr. Educational Advisor will be responsible for the following duties:
Design data science and analytics career coaching programs including database management courses and business intelligence courses for individuals aspiring to be data scientists, engineers, and analysts;
Coordinate with educational institutions interested in licensing our proposed syllabi, teaching materials, exercises, assignments, projects, and more for courses in data science and data analytics;
Develop the overall structure and outline of our online career development courses including job search and application strategies, resume writing, and interview skills;
Counsel students to help them understand and overcome potential issues that may affect their career path in data science and data analytics;
Prepare students for later educational and career experiences by encouraging them to explore new opportunities and expand their network;
Evaluate individual program objectives regarding job hunting skills, portfolio building, technical expertise, etc. and recommend changes to the programs to improve the quality and level of educational programs and services;
Establish performance metrics to evaluate student performance and conduct course evaluation surveys, studies and research to evaluate and assess the quality and results of our career development programs;
Provide students with information on job hunting resources including professional networks, career coaches, mentorship programs, and more;
Establish contacts with professionals in the data science and data analytics industry to create internship and employment opportunities for students;
Perform ad-hoc research projects as assigned.
Minimum Requirements:
Master's degree in education, organizational behavior or management, or related field;
3 years' work experience in designing and managing educational and career development programs;
Excellent organizational and communication skills;
Strong interpersonal and leadership skills.
Apply to Data Application Lab c/o Shijian Geng, 939 S. Atlantic Blvd., Suite 208, Monterey Park, CA 91754.
Job Features
| | |
| --- | --- |
| Job Type | Full Time |
| Experience | 3 + Year |